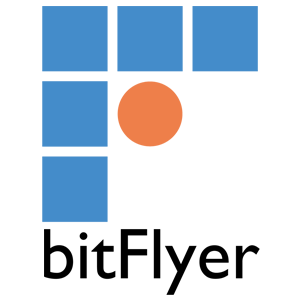 bitFlyer is a licensed and registered Virtual Currency Exchange Operator with registration number 00003. The exchange is also regulated by both the Japan Financial Services Agency (JFSA) and the New York Department of Financial Services (NYDFS). These regulations make bitFlyer one of the most trusted cryptocurrency exchanges and allow them to operate within the United States as well. bitFlyer Lightning interface is available to Trade Class or above and allows users to buy Bitcoin quickly. It's a robust system that supports a high volume of trades. It provides a professional trading dashboard and charting feature that proves beneficial for beginners and experts. bitFlyer operates the same matching engine and uses the same API as the bitFlyer US and bitFlyer JP (more info on the API here).The only thing that differs across regions (eu, us, jp) is the access to the order books due to regulatory constraints. Country Twitter Website Japan @bitFlyer bitFlyer Japan U.S.A @bitFlyerUSA bitFlyer U.S.A Europe @bitFlyerEU bitFlyer Europe .
Country
Japan, U.S.A, Europe
Fees
Account Creation Fee: FREE Account Maintenance Fee: FREE Bitcoin Transaction Fee: 0.01% ~ 0.15% Altcoin Transaction Fee: 0.20% Margin Trading Buy position: 0.04% payment (per day) Sell position: 0.04% payment (per day)
Rating
2.4/5
Full address
Midtown Tower 8F, 9-7-1 Akasaka, Minato-ku, Tokyo 107-6208
A list of related exchanges. The following list contains the top crypto exchanges which support Bitcoin, Ethereum, Litecoin, XRP and other famous alt-coins. Also, this list provides a glimpse overview to indicate which exchanges is better for active trading.